The 16 Best Things to Do in Mallorca
There is a wide selection of things to do in each part of Mallorca. In this article our local experts prepared for you the list of XX best activities, places to visit, famous and hidden spots. All so you can choose and plan your best Mallorca experience! You can choose the area where are you staying and follow the ideas of our team. Enjoy!
In the North of Mallorca
North part of Mallorca is a perfect place for your family holidays. Long and wide sand beaches, not much party area, big resorts with amazing facilities for whole family or small quiet apartments. All around the beautiful north coast between Can Picafort, Puerto Alcudia, Alcudia Old Town to Puerto Pollensa.
Below you can find the information about 4 great and interesting things to do in Mallorca – north coast. Check it out and plan your best experience!
Visit Cap Formentor
If you are staying in the north of Mallorca, you get the possibility to visit many wonderful nature places like Cap Formentor. The most northern part of Serra de Tramuntana mountain range and part of UNESCO World Heritage Site. Route through the Cap Formentor takes you  for the ride with incredible mountain and see views, gives you opportunity to enjoy hiking in Mallorca and to visit many beautiful beaches f.e. Cala Figuera or Formentor Beach. Both of them always on the TOP of the list of the best beaches in Mallorca and Balearic Islands.
As already mentioned you can sightseeing this area by many ways: from land by car / bus / walking or from the sea by boat, jet ski, catamaran. We recommend to visit it once by making a road trip to the end of the Cap with the stop at the Es Colomer view point.
And once by boat or catamaran tours, those gives you opportunity to admire dramatic and beautiful lanscape of cliffs, caves, beaches… Most of them also stop by Formentor Beach and gives you plenty of time to enjoy swimming, snorkelling, paddle boards or just relax on deck. Formentor Beach is one of the most famous beaches in Mallorca. Thanks to its crystal clear waters is a perfect place to spend a sunny beach day out during your holidays in Mallorca.
If you want to find more information about Cap Formentor, we recommend article prepared by our local experts.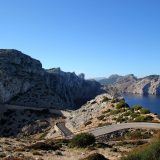 Formentor is one of the most visited areas of Mallorca. In this article our experts are on their way to explore this part of the north of the island and show you the best of it.
Stroll around Alcudia Old Town
Alcudia is one of the most charming villages in Mallorca. Very important in history of Mallorca and with many sightseeing spots. The route on the medieval walls around the old town will take you on the amazing journey through centuries, shows you amazing views over the town and gives you nice photo stops.
We recommend you to visit the museum of the Pollentia Town – Ciudad Romana, which is the most famous and important archeology spot on the map of Balearic Islands.
Every Tuesday and Sunday you can enjoy shopping on the local market. Try local delicious local fruits, vegetables and some specialities, find handicraft and many more.
Alcudia Old Town is also a very good place to find many nice restaurants and try local cuisine. Yummy paellas in all kinds possible, great wine or beer in the menus, coca de patatas and other dishes which your stomach will be greatful for 😉
Enjoy Dolphin watching and sunrise at the sea
This is must to do activity among all the things to do in Mallorca! Boat/catamaran tours which are taking you to enjoy the colorful sunrise over the Mediterranean Sea and activity of dolphin watching are simply amazing and unforgettable. You need to wake up early, but we assure you, that it will be the highlight of your holidays in Mallorca.
There are many places to spot the dolphins around the Balearic Islands. In the north of Mallorca we can recommend you those 2 tours, which allow you to meet with those amazing creatures in their natural habitat. Both of them include little breakfast, so no need to take an extra picnic box from your hotel.
Try wakeboard
Wakeboard is one of the newest activities around. You can try it in Mallorca Wakepark located in Puerto Alcudia. Great and safe place to enjoy it for the first time and incredible spot if you are already an experienced wakeboarder. The easiest way to explain the idea: it is snowboarding mixed with windsurfing on the obstacles route on the local lake. Just have a look on the video below and get inspired to bring some adventure to your holidays in Mallorca.
If those 4 things to do in Mallorca – north coast – are not enough for you, open our Alcudia Activity Guide with more ideas!
Alcudia is the most important and popular tourist place in the north of Mallorca. To make your choice easier our local experts prepared the list of 14 top things to do in Alcudia. We hope it will help you organize your perfect time here.
South of Mallorca
Moving now around 60 km to the other part of the island we want to recommend you the most interesting things to do in Mallorca – south coast. This area has also many things to offer when it goes to sightseeing in Majorca. The list of things to do in the south part of the island is endless. But let´s try with our favorites to enjoy it to the fullest.
Go to the Bellver Castle
One of the most incredible places to visit in Palma de Mallorca and one of the best viewpoints. You can admire the views over Palma town and the port. Great spot for historic sightseeing as well. The Bellver Castle was a king residence, prison and now transformed to the Historic Museum headquarter. It is one of the few circular castles in Europe! Do  not waste the opportunity to visit it!
Visit the Cathedral
The next building on our list is the most important sign of Mallorca and Balearic Islands – Cathedral La Seu in Palma de Mallorca. Any sightseeing will be complete without the visit to the Cathedral. It is the place where the most important celebrations and events in Mallorca took place over the centuries of historyof Balearic Islands. Also now the Spanish Royal Family is joining the Easter Celebrations in Palma´s Cathedral every year. This most important church was build through centuries with many artist´s influances, even Antoni Gaudi. Perfection of architecture and one of the most recommended places to visit in Mallorca.
Try local specialities
For all foodie travellers we can recommend Palma de Mallorca old town to find many great places with local specialities like tapas. If you are travelling with a group of friends, this culinary sightseeing is a nice way to get to know the city, culture and even learn few words in Spanish! Take a chance and meet the locals at the local markets, try mixed tapas and liqueurs. We combine it all with the service of our expert to offer you the best Mallorca Foodie Experience in this Palma Foodie Tour.
If you would like to discover local cuisine on your own, please have a look on the list with the dishes and food you need to try during your stay in Mallorca.
If you travel to Mallorca, you really have to try some of our local products to have a full inmersive experience and to feel like a local. Therefore, we have selected a list of some of the Mallorca food products you should not miss.
Enjoy the party
Yes! Party is the thing to do which is the must if you are staying in Palma de Mallorca or in the near. You can find a place for a great night our almost on every corner in this city. There is also plenty ideas to choose between huge clubs like BCM or Tito´s and smaller pubs and restaurants. Beach parties are very popular and many times combined with some local celebrations and fireworks shows. For more info about the best clubs in Mallorca check our experts guide below:
Check our local guides info abuout the best clubs in Mallorca and choose you best party destination!
East of Mallorca
Really peaceful area of Mallorca with nice sandy beaches and one of the most important tourist attracion – Caves of Drach. Great area to plan holidays for families or seniors.
Visit Caves of Drach
Worldwide known Caves of Drach with its underground Lake Martel is the place you must to visit during your holidays in Mallorca. Incredible rock formations, amazing lightening and possibility to enjoy the boat trip and classical music concert are some great reasons why you should visit it. Approx. 1 h route takes you for a walk between the stalagmites and stalactites and  little lakes. You will not forget this visit!
We recommend to combine the visit to the Caves of Drach with Porto Cristo sightseeing. It will create the full day experience for the whole family. And you can also meet the mermaid 😉
Admire the pearls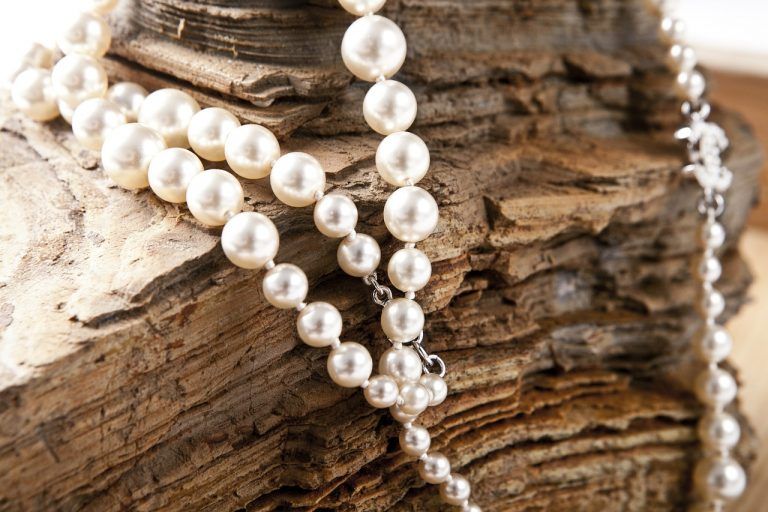 Pearls from Mallorca are famous around the world. You can visit the factory and shop in Manacor town. You will find there many unique and iconic designs, which can be a great idea for a souvenir from Mallorca. If you do not have so much time to go to Manacor, shops are also located in Palma old town.
Stroll around the Port of Cala Figuera
It is one of the most famous villages in Mallorca. Walk around Port of Cala Figuera will give you the impression of walking around a place directly from some fairytale. You can spot local fishermen preparing the boats for fishing, admire typical Mallorcan boats called Llauts or enjoy the coffee in one of the restaurants with idyllic port views.
Calo des Moro
If you are staying in the east part of Mallorca we recommend to visit Calo des Moro beach. It is a place with crystal clear waters surrounded by beautiful nature and rocks formations. There are many beautiful beaches in Mallorca and Balearic Islands, but Calo des Moro is always in the top rankings. It is a perfect spot for a sunny beach day out in Mallorca.
West of Mallorca
One of the most beautiful parts of Balearic Islands and part of UNESCO World Heritage. West site of Mallorca with Tramuntana Mountain Range has a lot to offer to the travellers from around the world. Have a look on the 4 top things to do choosed by our experts!
Hike in Serra de Tramuntana
Serra de Tramuntana has a wide selection of hiking routes to offer. You can find the hiking trials on each level and in every part of the mountains. If you are not advanced explorer you can join one of the organized tours. We recommend this, because many trials are not marked and it is easy to get lost. Hiking is a great activity for a whole family or if you are travelling with a group of friends. Incredible views of Serra de Tramuntana and Mediterranean Sea will leave you speechless for some time 😉
If you would like to disconect from your daily routine and enjoy hiking in Mallorca check our experts guide.
In this article our local experts prepared for you information about the famous and popular routes, hiking tips and many useful recommendations. Just put your hiking boots on go on a adventure!
Enjoy sunshine at Sa Calobra Beach
Nr 1 beach in this part of the island. Located at the end of the Torrent de Pareis and one of the most famous spots of Mallorca. On your way to Sa Calobra you will enjoy amazing Sa Calobra Road – great experience for all pasionate drivers. In Port of Sa Calobra you can find some nice cafes and restaurants, but can be crowdy in summer.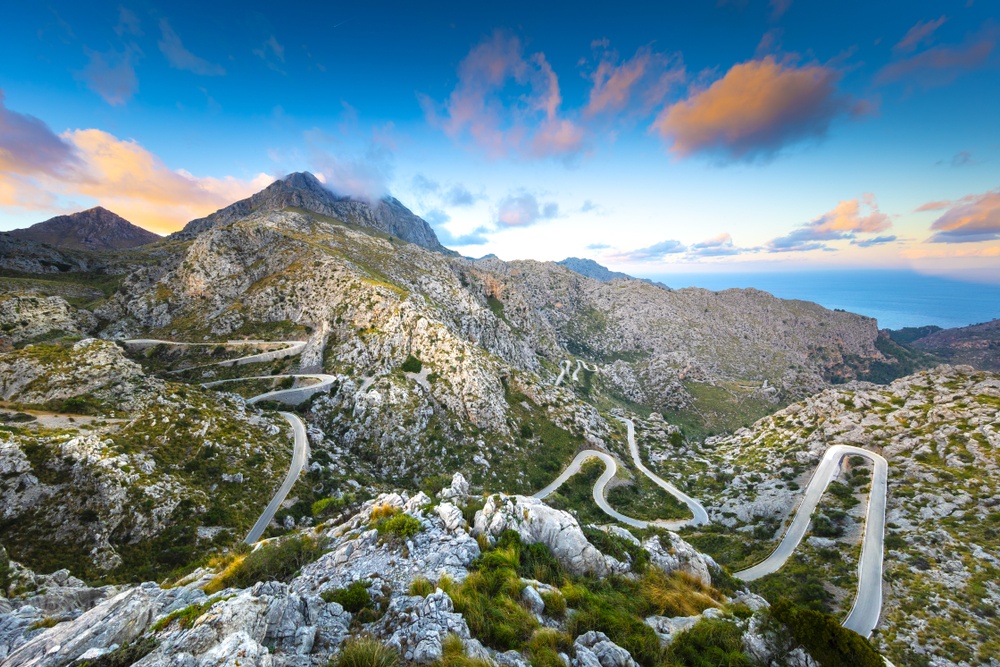 Visit Valldemossa
This is a highlight and Top Place to visit in Mallorca. Valledemossa village located in the heart of Tramuntana Mountains is one of the most beautiful places in Mallorca and whole Spain. Many times takes high places in the travel magazines rankings for the most beautiful little towns to visit in Spain. All thanks to the little charming streets full of flowers and local handicraft. Many famous artists love this area of the island. You can visit f.e. Chopin Museum, where he lived and composed through some part of his life.
Join the ride on the historic train between Palma and Soller
One of the most scenic routes through Tramuntana Mountains can be made by old wooden historic train, which goes daily between Soller and Palma. Incredible views over the hills and organges plantations will give you very enjoyable experience. First of all created for fruits transportation, now ist one of the most loved tourists attacions.
Inland of Mallorca
In the last part of this article we will focus on inland part of Mallorca, where you can also find some nice things to do.
Try your tennis skills in Rafa Nadal Museum Xperience
Great place to enjoy a day out if you are a tennis fan. Rafa Nadal Museum Xperience in Manacor has a lot to offer for those who love this sport. Visit the museum, have a look at Academy or even meet Rafa, if you are lucky! 😉
Sink in history of footwear production in Inca
I´m sure that you never heard about Museum of Footwear and Industry in Inca city. It is something off the beaten track among ours things to do in Mallorca. In this museum you can get to know the machines, tools, see some shoes examples and more. We recommend to combine it with the visit on local market, which takes place on Thursday morning. It is one of the biggest local markets in Mallorca.
Go for a wine tasting to Binissalem
Binissalem is a home to the most known wineries in Mallorca. If you would like to try the best wine types we recommend to visit one of them or local restaurants. You will not be dissapointed. For those of you who travel to Mallorca in September we have great news! Go and join huge wine fest called Festa des Vermar – the biggest wine celebration in Mallorca!
Visit ¨Good Year¨ Monastery
Nice spot for a family day out and picnic with your loved ones. Monastery de Bonany (means Good Year) is located near Petra town in the middle of Mallorca. You can enjoy nice views over plain part of the island and visit one of the biggest Monasteries. If you want to disconect from your daily routine there is a small hotel, where you can enjoy some time and have a walk under beautiful night sky full of stars.
Hope you found our article useful and found something interesting to do during your holidays in Mallorca. If you have done some of recommended activities, please leave the comment below for the future travellers.
If you are looking for another activities we recommend to visit our website:

In NoFrills Excursions we offer a wide range of the best quality tours and activities in Mallorca. We cooperate only with trusted local providers with the highest level of customer service. All of them provide clear and concise information about the pickup, timetables and itineraries. The issue of the price is always important, so click on the button below to find out about all our special prices and discounts.